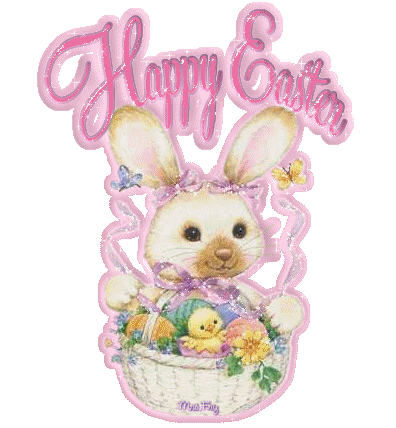 Happy Easter to all of us! We are going to church today and probably do some egg hunting there or at home later!
An information as to why we celebrate Easter, read on below so we'll know the significance of Easter to Christian world.
According to the Canonical gospels, Jesus rose from the dead on the third day after his crucifixion. His resurrection is celebrated on Easter Day or Easter Sunday (also Resurrection Day or Resurrection Sunday). The chronology of his death and resurrection is variously interpreted to be between AD 26 and 36, traditionally 33.
Easter marks the end of Lent, a forty-day period of fasting, prayer, and penance. The last week of the Lent is called Holy Week, and it contains Good Friday, commemorating the crucifixion and death of Jesus. Easter is followed by a fifty-day period called Eastertide or the Easter Season, ending with Pentecost Sunday.
Easter is linked to the Jewish Passover by much of its symbolism, as well as by its position in the calendar. In many European languages, the words for "Easter" and "Passover" are etymologically related or homonymous. The term "Pascha", from the same root, is also used in English to refer to Easter.
Easter customs vary across the Christian world, but decorating Easter eggs is a common motif. In the Western world, customs such as egg hunting and Easter Bunny extend from the domain of church, and often have a secular character.